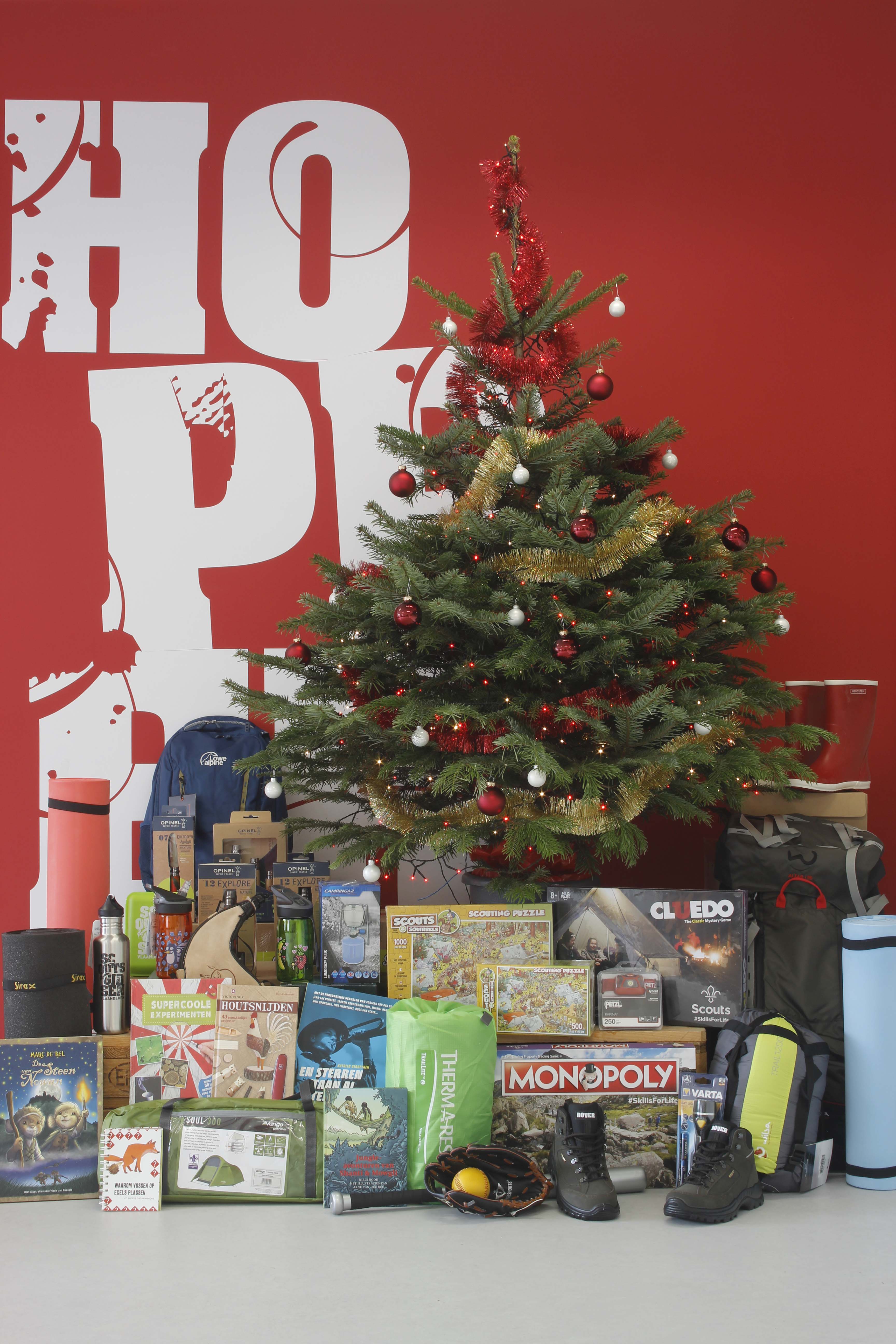 Wat leg je onder de kerstboom voor jouw scout? Welk geschenkje kies je voor jouw gids die zo knap haar nieuwjaarsbreif voorleest? Hopper heeft een hoop ideeën. Toffe, duurzame cadeaus op maat van alle jeugdbeweging en zeker voor scouts en gidsen (enkel bij ons vind je de scoutslogoproducten). Ga op zoek naar een fair, kwaliteitsvol geschenk.
Rugzakken
Van klein tot groot; een rugzak komt vroeg of laat van pas bij de jeugdbeweging.Een kleinere dagrugzak voor een wandeling, of een grotere voor het zomerkamp.
Slaapzakken
Een slaapzak is onmisbaar voor kamp of weekend. Slaap je in een lokaal, of ga je op pad met de tent? Ga op zoek tussen het aanbod slaapzakken. Graag een mummieslaapzak waarin je ook buiten kan liggen, of een recht model dat je kan open zippen en ook als deken kan gebruiken?
Slaapmatten
Een luchtmatras of een een zelfopblazend matje. Vaak slaap je in een lokaal va een groep en zijn er geen bedden. Zorg met matje of matras dat je toch leker zacht slaapt.
Toffe boeken
Het ene boek vertelt je een tof scoutsverjhaal uit een andere steek je wel wat op over sjorren. Een spannend of leerrijk boek; beiden hebben we. Zoeken maar.
Gezelschapsspelletjes en puzzels
Zo goed, daar mag het scoutslogo op
Onmisbaar kampeergerief
Natuurlijk neem je een slaapzak, matje en rugzak mee om op kamp te gaan. Maar wat kan je nog meer nodig hebben?
Voor aan het kampvuur
Weet je nog steeds niet wat kiezen?
Dan is
onze geschenkbon
misschien een oplossing?