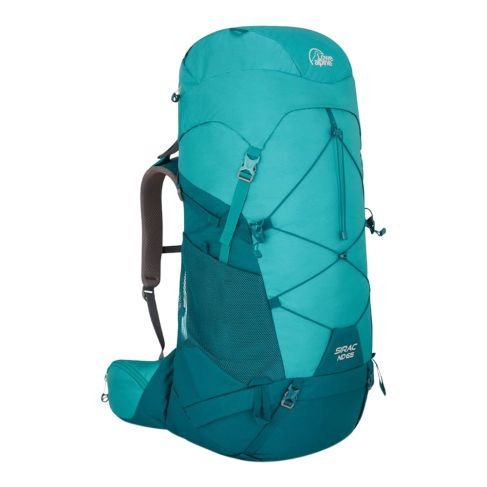 Een rugzak van een gerenommeerd outdoor merk aanschaffen heeft verschillende voordelen. Kijk zeker ook eerst even waarvoor je de rugzak zal gebruiken, hoeveel keer per jaar, welke afstanden je er mee zal wandelen, hoeveel gewicht je wil dragen, welke opbergvakken je belangrijk vindt, en maak dan je keuze.
Vier goede redenen om te kiezen voor een merkrugzak:
Kwaliteit en duurzaamheid: Zowat alle grote merken besteden veel aandacht aan de materialen en de productie van hun producten. Voortdurende studie naar nieuwe materialen en verbetering van nu gebruikte materialen resulteert in rugzakken die langer meegaan en beter bestand zijn tegen slijtage. Er wordt gebruik gemaakt van slijtvastere stoffen en buckles die getest en geschikt zijn om jarenlang te gebruiken, zowel bij hoge en lage temperaturen.
Functioneel ontwerp: Deze topmerken investeren veel tijd in het ontwerp van hun rugzakken om ervoor te zorgen dat ze praktisch en functioneel zijn. Dit kan resulteren in slimme organisatievakken, verstelbare riemen en comfortabelere draagsystemen. Kamprugzakken met hoger draagcomfort bij lange tochten dus. Deze merken bieden ook rugzakken met verschillende 'fits' aan. Bijvoorbeeld een standaard model of een slankere fit ( Zo is het ND-model bij Low Alpine geschikt voor mensen met een fijnere lichaamsbouw, met smalle taille en heeft het aangepaste schouderriemen).
Garantie en klantenservice: Grote merken zoals Low Alpine bieden uitgebreidere garanties (langer dan de standaard twee jaar garantie) op hun producten en hebben een uitstekende naverkoop-dienst. Dit kan je gemoedsrust geven als er iets misgaat met je rugzak. Dit wil ook zeggen dat de te verwachten levensduur van de rugzak heel hoog is. Je bent goed voor minstens 10 jaar. Reparaties zijn bij Hopper mogelijk in een gespecialiseerd herstel-atelier in Nederland.
Gespecialiseerde toepassingen: Elk merk is gespecialiseerd in bepaalde soorten rugzakken, zoals rugzakken voor kamp, trekking en lange reizen (Low Alpine), fietsen ( Vaude), mountaineering, sport, school of meer zakelijk gebruik. Deze specifieke ontwerpen kunnen extra functies en voordelen bieden die geschikt zijn voor jouw behoeften, bvb plaats voor een drinkzak, een makkelijk toegankelijk zijvak voor je drinkfles, elastiek vooraan om snel iets weg te steken,…
Besluit
Veel voordelen bij intensief gebruik dus. Valt zo'n duurdere merkrugzak buiten jouw budget? Er zijn ook best hoogwaardige andere rugzakken op de markt die aan je behoeften kunnen voldoen, en ze kunnen vaak goedkoper zijn. Kijk bij Hopper ook even naar de reeks rugzakken van Wilsa, onze ideale startersrugzakken voor jonge kampeerders.
Ga dus op zoek naar een rugzak die past bij jouw specifieke gebruik, budget en comfort. Onderzoek de specificaties, de productomschrijvingen en vraag zeker advies aan ons ervaren Hopper verkoopteam en klantendienst.