Posted:
20 September 2022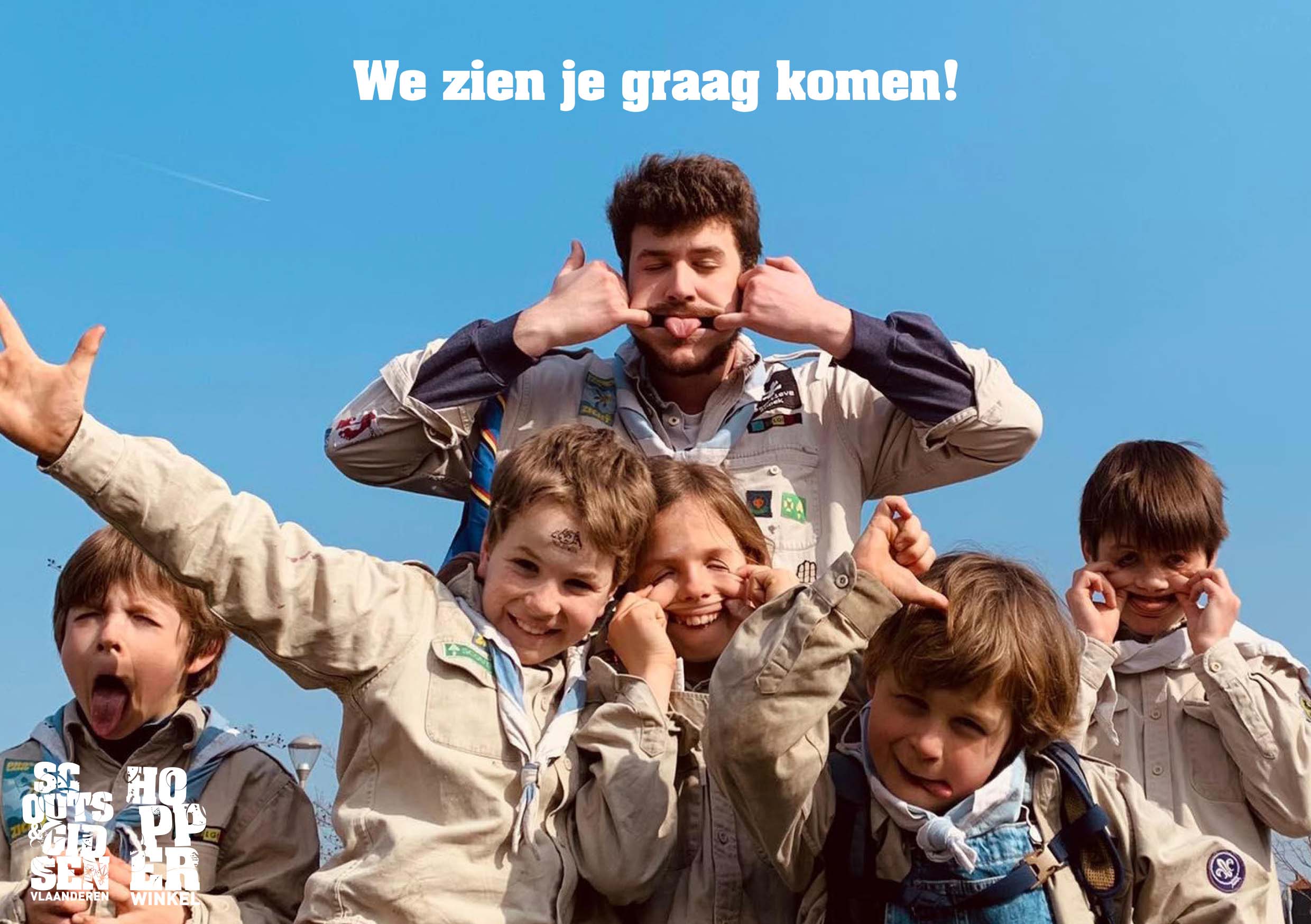 Hallo jij daar!
Nieuw bij Scouts en Gidsen Vlaanderen? Welkom! Fijn dat je voor onze jeugdbeweging koos. We wensen jou (of jouw kind) een avontuurlijke tijd, heel veel plezier en vriendschappen voor het leven.
Eens scout altijd scout is geen holle leuze.
We zien je graag komen!
Met deze slogan focussen we op de nieuwste leden van Scouts en Gidsen Vlaanderen. We zien je graag komen en willen je kennis laten maken met Hopper Winkel. In onze zes winkels en webwinkel bieden we meer aan dan het scoutsuniform. Je vindt bij Hopper een uitgekiend aanbod kampeerartikelen op maat van de jeugdbeweging en steeds met oog voor prijs én kwaliteit. Van onze marketing wordt niemand rijk; alle opbrengsten gaan terug naar scouts en Gidsen Vlaanderen. Wie kiest voor Hopper steunt scouting.
Kennismaken met Hopper
Eind augustus 22 stuurden we elke scouts- en gidsengroep een pakket met het recentste Hopper-magazine om uit te delen aan de kersverse scout of gids. De cover van dat magazine is een bon waarmee je 15% korting op een artikel naar keuze krijgt. Een mooie korting om je uit te rusten met kampspullen voor het eerste weekend. Een warme slaapzak, een zachte luchtmatras of een kampeerrugzak? Aan jou de keuze! Ook jouw scoutsgroep kan wat winnen. De groep die de meeste covers inruilt, krijgt scoutspetten voor de hele kapoenen- of welpentak. De actie loopt tot 31 december 2022. Ruim tijd om langs te komen en zelf nog tijd om een cadeau voor Sinterklaas of eentje voor onder de kerstboom uit te zoeken. Pik jouw magazine op bij jouw leiding en kom voor 31 december jouw korting halen in een van onze winkels.
Tot snel in een van onze winkels?