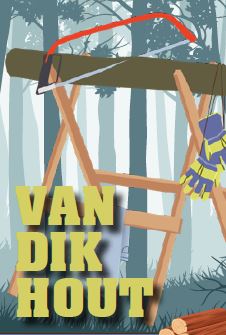 Van dik hout
Zagen gaat sneller en is minder vermoeiend dan hakken. Met deze tips hou je het veilig voor jezelf en de andere leden.
---
Vooraf
Kies voor een zaag met een veiligheidsbeugel. Controleer of het zaagblad vastzit en voldoende gespannen staat.
Gebruik alleen een zaag die scherp is: hoe botter, hoe gevaarlijker.
Tijdens
Werk op een comfortabele hoogte en gebruik bij voorkeur een zaagbok. Laat de zaag het werk doen: zaag rustig en gebruik het volledige zaagblad. Draag werkhandschoenen en een lange broek.
Nadien
Ontspan het zaagblad na het zagen door de klem aan de zijkant over te halen. Trek daarna een veiligheidshoes over de tandjes en berg je zaag veilig en droog op.
---
TIP : Zaag of hak geen levende bomen om. Dat is niet slim, gevaarlijk en bovendien verboden!
Meer tips? Kijk eens op de techniekendatabank!
Goed materiaal? Neem hier een kijkje.