Discovery tour through nature
Genuine nature exploration
De Brink is the perfect starting point for Nature exploration.
Through the walking network, you will be at the nature reserves of Lavendelven, Snepkensvijver, the Aa or the Olens Broek in no time
Every single one of them have unique nature to explore, each with its own identity and characteristics.
Discover them on your own with a walking map, or let one of the experienced Nature Guides lead you through the area.
The volunteer fee for a Nature guide is € 34.00 for half a day.
This will be added on your global invoice of your stay at de Brink.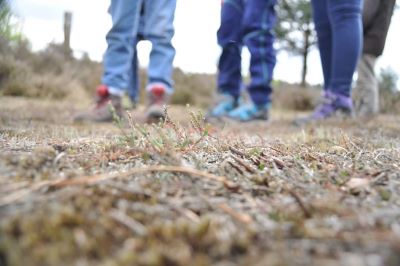 Several excursions
Several excursions are possible:
Lavendel Ven
Snepkensvijver
Het sas van de Aa
Het Olens Broek
Peerdsbos
Some of them are a little further. We are happy to adapt ourselves for groups staying in full board, offering a delicious packed lunch.
You can also order bikes to make a part of the trip.
Topographic maps, compasses and fluorescent jackets are available for free at reception.
More information about the Educational Forest Path?
brink@hopper.be
or
014/21 15 33
Also check the other activities we offer, enough options to complete your stay with a well-balanced programm: playing, learning, interacting, and above all, discovering! We love to help you making the perfect puzzle for your group. A customized programm for anyone's budget.