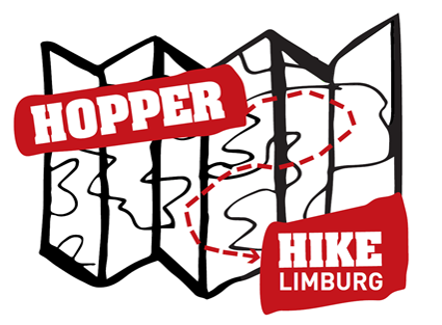 Hopper Hike 2022
Op 5 februari ben je met je wandelgroep welkom voor de zesde editie van de Hopperhike. Hopper De Winner, Woutershof en Gouw Limburg zorgen voor een onvergetelijk avontuur. Deze keer zijn er tochten voorzien rond Kinrooi. Je kan kiezen uit hikes van 25, 45, of 65 kilometer. Start en aankomst zijn op Hopper Jeugdverblijf Woutershof. Wandelgroepen die dat willen, kunnen voor en/of na de hike op het jeugdverblijf blijven slapen.
Onderweg is er voldoende eten en drinken voorzien om de tocht tot een goed einde te brengen. Avontuurlijk en uitdagend wordt het zeker, saai zeker niet dankzij het voorziene entertainment onderweg. Een schema voor de dag en meer informatie lees je op de Hopperhike evenementpagina.
Wie kan meewandelen?
Elke wandelgroep is welkom: Jins, leiding, oud-leiding of sympathisanten van Scouts en Gidsen Vlaanderen.
Om veiligheidsredenen bestaat een wandelgroep wel uit minimum drie personen. Een jingroep kan enkel meestappen met hun leiding.
Wat kost dat?
Het inschrijvingsbedrag per deelnemer is afhankelijk van de wandeling die je kiest en of je blijft slapen.
25 kilometer – 10 € zonder overnachting, 25€ met overnachting
45 kilometer: 20 € zonder overnachting, 35€ met overnachting
65 kilometer: 20 € zonder overnachting, 35€ met overnachting
Bij een overnachting is een onbijt voorzien.
Inschrijven.
Stap 1: Mail je inschrijving naar hopperhike@gouwlimburg.be met volgende gegevens:
Ploegnaam
Voornaam, naam, geboortedatum en adres van elke lid van je wandelgroep
Hoeveel vegetariërs in je groep? Zijn er andere diëten of allergieën?
Hoeveel overnachters voorzien jullie op vrijdag en-of zaterdag?
Stap 2: Reken voor je groep het deelnamebedrag uit en schrijf over naar BE12 7310 4785 2192 met vermelding Hopperhike2022 + Ploegnaam.
Na betaling is je inschrijving definitief.
Meer informatie
Het voorziene dagschema op 5 februari vind je op de Hopperhike evenementpagina.
Met all vragen over de hike kan je trecht bij de ploeg op hopperhike@gouwlimburg.be